Aura Dental in Regina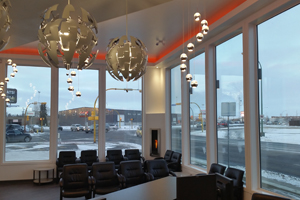 At Aura Dental our passion lies in helping you and your family achieve the best dental health while also giving you the increased self-confidence that you deserve. We pride ourselves in our attentive care and we work very hard to build a happy and trusting relationship.
We know that many people fear going to the dentist, but rest assured that at Aura Dental you don't have to! We strive to ensure that your visit is as pain and stress-free as possible. Our ceiling mounted TVs can help you forget that you are in a dental office.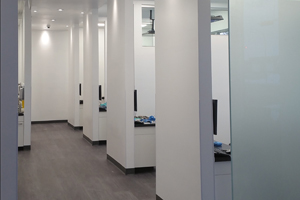 Our team ensures every appointment goes as smoothly as possible. Our modern, digital office is conveniently located at the intersection of Winnipeg Street and Arcola Avenue / Saskatchewan Drive. Our evening and weekend hours make it easier for hardworking professionals and busy families to schedule appointments without missing work orschool.
We always welcome new patients and accommodate dental emergencies as quickly as possible. We offer direct billing and accept most major insurance plans. If you're looking for a new dentist, ready to receive the right treatment to improve your oral health, or need a checkup and cleaning, contact us to schedule an appointment.